Taittiriya Upanishad Camp talks
ॐ
Acharyas and Centres of Chinmaya Mission Worldwide

Dear All,
Hari Om!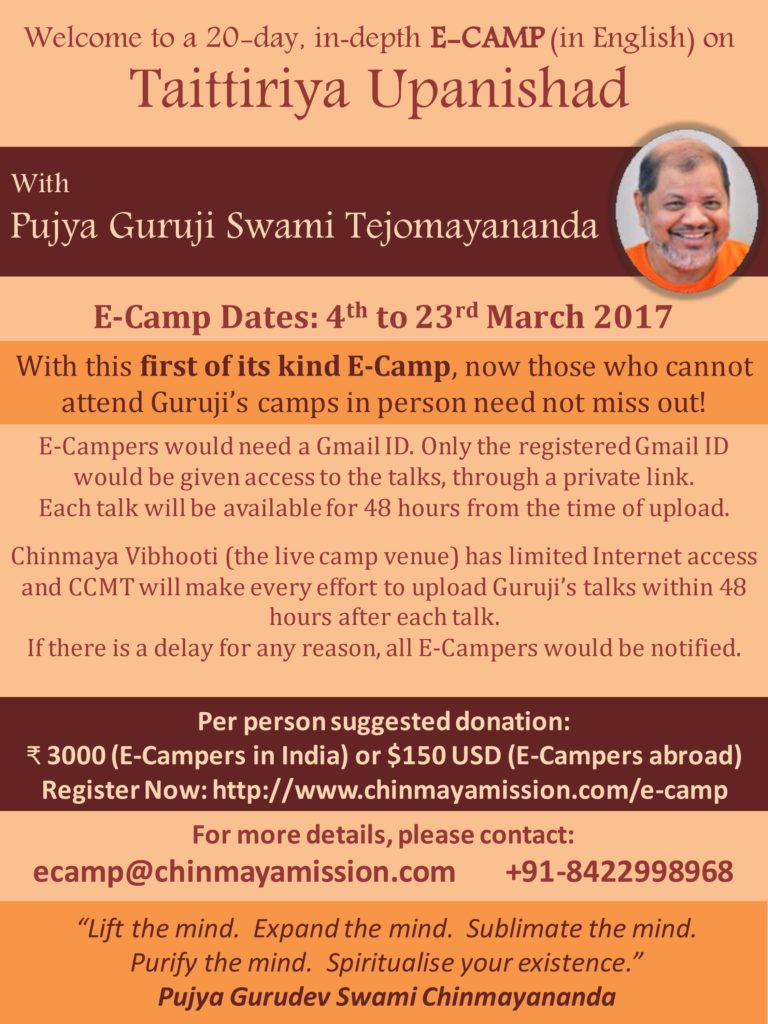 It is with great pleasure that I inform all that Pujya Guruji's Taittiriya Upanishad Camp talks at Chinmaya Vibhooti, Kolwan will be available as an E-Camp from
4th March 2017
on
registration basis.

Please see the attached flyer for all details.

I request that this information is circulated to all members so that maximum can benefit from Pujya Guruji's in-depth teaching of this Upanishad through this first of a kind E-Camp.

With Prem & OM!
In His Service,
(Manisha Khemlani)
Chief Executive Officer
—-
UNTO HIM OUR BEST
Pujya Gurudev's Birth Centenary Celebrations
1916-2016